Then the headstock: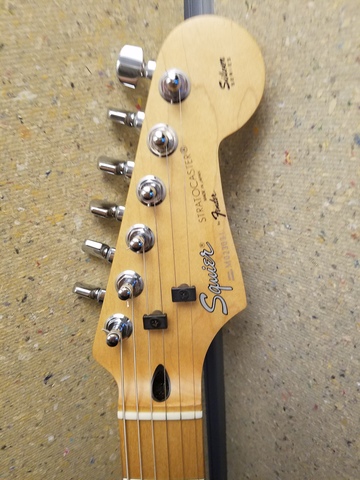 And, finally, a strap button: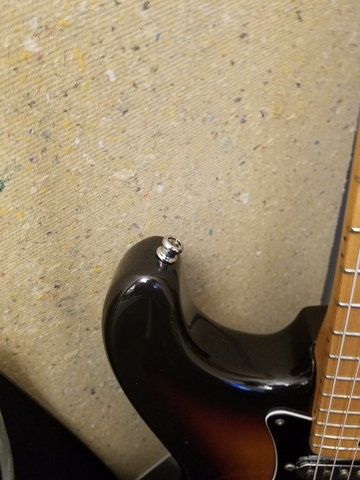 By the way: that fingerboard wear is real. This guitar has been played hard over the years. No relicing for me!
Anyway, I am going to customize the hell out of this guitar.
Tags
---
Content © 2023 Richard Cook. All rights reserved.